FROM THE CABINET TO THE BOARDROOM
Anthony Foxx grew up in Charlotte and was raised by a single mother and his grandparents—both school teachers. Growing up in a family of educators taught him early on that access is vital to helping people improve their lives. Understanding the importance of  education, Foxx went on to earn a bachelor's degree in history at Davidson College, where he served as the first African American Student Government Association President, and a law degree from New York University School of Law as a Root-Tilden Public Interest Law Scholar.
It's his humble upbringing that brought him back to his hometown and drove him to first run for City Council member and then Mayor of Charlotte. As Mayor, he led the city through the Great Recession, focusing on creating jobs and improving the economy step-by-step. While maintaining the city's AAA bond rating, he recruited new industries, developed an innovative "demand-driven" workforce development system that became a national model, expanded one of the nation's busiest airports, and extended the local transit rail system. He also spearheaded a campaign to bring the 2012 Democratic National Convention to Charlotte, generating a $163 million economic impact.
Foxx then went on to become the 17th United States Secretary of Transportation from 2013-2017. In that role, he led an agency with more than 55,000 employees and a $70 billion budget with the goal of providing and expanding safe, accessible transportation to every American. Under his leadership, the agency created the Federal Automated Vehicle Policy, an unprecedented policy framework for the safe integration of autonomous vehicles. He also launched the Smart Cities Challenge, a competition where American cities competed for funding to execute their visions for the future of urban transportation with a focus on creating equitable growth for their city. Prior to the 2021 infrastructure bill, Foxx was the last Secretary of Transportation to successfully push for a bipartisan infrastructure bill, the FAST Act, which made important investments in roads, rail, and transit throughout America over a 5-year period. Foxx put transportation equity at the center of agency decision-making, updating the agency's Title VI Guidance for the first time in 40 years, including updates to equity criteria in discretionary grant programs and strengthening agency civil rights enforcement. Foxx's practices and policies underlie the current Administration's approach to transportation equity.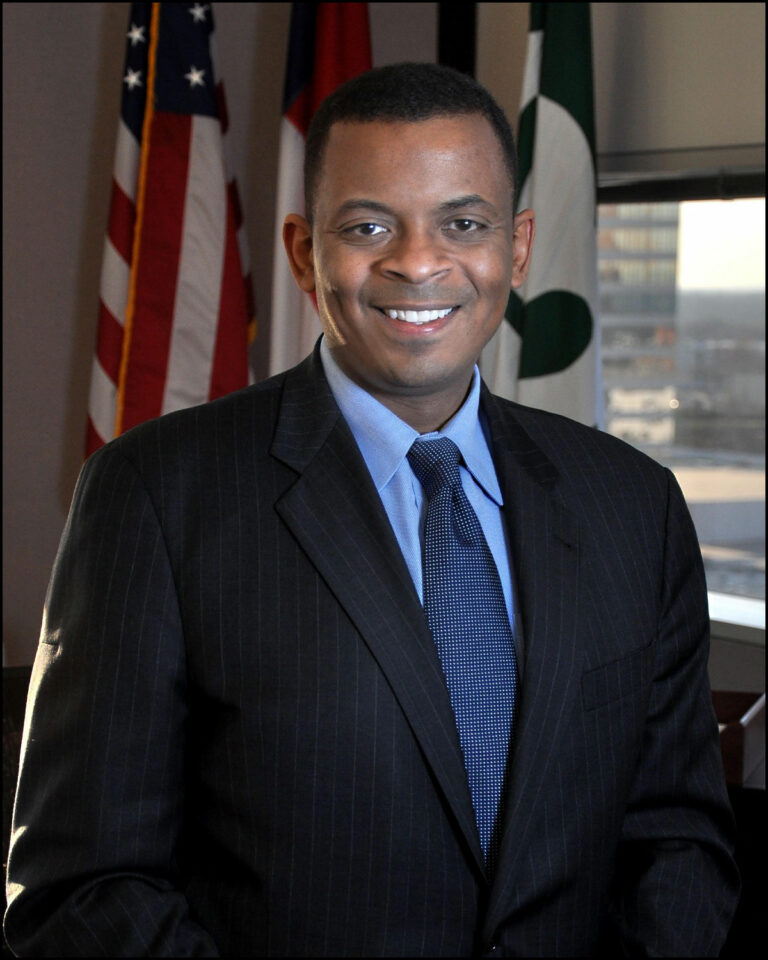 BUILDING A BETTER WORLD FOR EVERYONE
After time in both local and federal government, he joined the private sector as Lyft's Chief Policy Officer, working at the intersection of transportation, technology and policy. He successfully integrated modern political strategies into his work by using a grassroots approach and public opinion research to guide decision-making. His work at Lyft focused on advancing the clean energy economy in a way that works for everyone, leading to a commitment to 100% electric vehicles over the next decade and advocating for the expansion of the EV charging infrastructure in underserved areas. His team developed LyftUp, a program that targeted the most serious transportation gaps in cities across North America. Partnering with local and national organizations, Lyft now provides free and discounted rides to underserved folks to gain access to healthy food, job interviews, vaccines, poll centers, and other critical resources. Foxx helped Lyft lead the way in developing a policy that supported innovative efforts to provide a minimum wage equivalent and benefits for drivers.
A leader who has been described as strong, accomplished, effective, pragmatic, funny, and authentic, Foxx has led with integrity and a focus on building a better world for everyone. Foxx currently spends his time between Charlotte, North Carolina and Washington D.C. He married his wife Samara Ryder Foxx in 2001 and they are the proud parents of daughter Hillary and son Zachary.