Former U.S. Secretary of Transportation, Mayor of Charlotte, and Business Leader
From the Cabinet to the Boardroom
An accomplished leader, Anthony Foxx understands how to bring the public and private sectors together and has spent his career bridging divides while building a better world for everyone.
AN INNOVATIVE LEADER WITH THE TRACK RECORD TO PROVE IT
From business lawyer to mayor of Charlotte to U.S. Secretary of Transportation to business leader, Anthony Foxx has dedicated his entire life's work to getting things done and creating better opportunities for all.
As Charlotte's second African American and youngest mayor, Foxx led efforts to stabilize the city's economy during the Great Recession. He restored positive job growth by attracting new industries and expanding the city's support of small businesses and entrepreneurs, and pushed forward the largest capital program in the history of Charlotte, investing in transportation and neighborhood improvement projects.
Learn More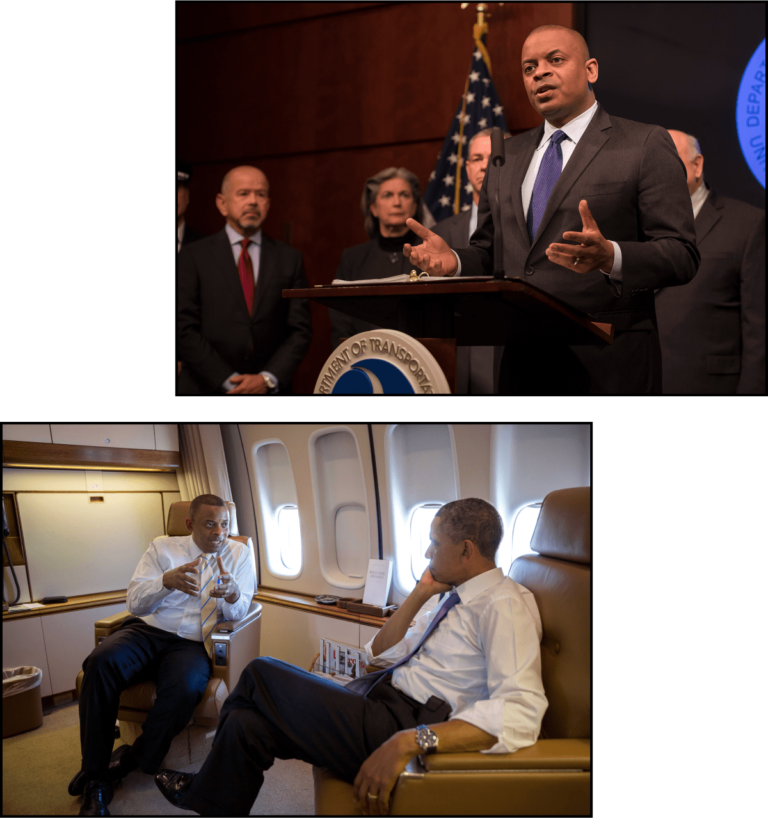 BRIDGING DIVIDES BETWEEN PUBLIC AND PRIVATE SECTORS
In 2013, President Barack Obama tapped Foxx to serve as the 17th U.S. Secretary of Transportation. Foxx was confirmed by a rare 100-0 confirmation vote of the U.S. Senate, becoming only the third African-American Secretary of Transportation and joining the ranks of only 23 African-American secretaries in the history of the country while developing a reputation as a leader who effectively worked across partisan divisions. Here he championed smart cities, implemented historic improvements in fuel efficiency, successfully advocated for a bipartisan infrastructure bill, and led the charge to safely integrate autonomous vehicles on American roadways.
As a business leader at Lyft, he integrated modern political strategies into a traditional public affairs role by blending social impact and public opinion to help shape policy proposals and business decision-making. Lyft became the first ride-share company to commit to 100% EVs by 2030, supported innovative efforts to provide a minimum wage equivalent and benefits for drivers and launched the LyftUp program which helps underserved communities get access to work and healthy foods through free rides.
Learn More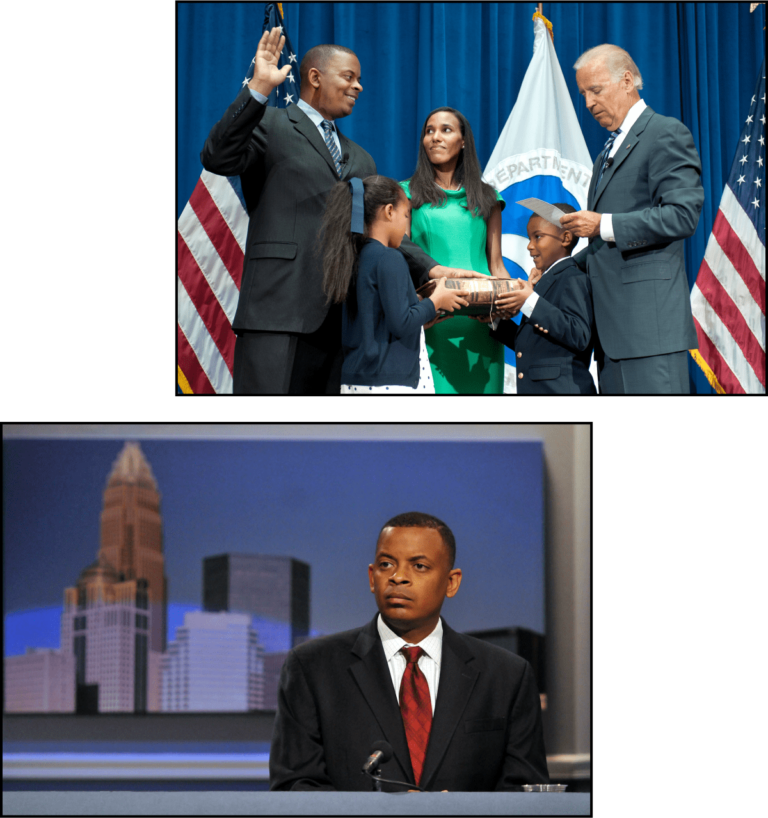 Talks at Google: Beyond Traffic (Anthony Foxx + Eric Schmidt)
Parks Helms was serious, hard-working & caring. You could live a lifetime and never find a more committed public servant. After a subpar mayoral debate, he let me know I had not cut it and then spent hours prepping me for the next one (big improvement). One in 1M. RIP my friend.
We saw the risk and worked to avert it. And that's what makes this situation so sickening. Those rules likely would have worked to prevent or mitigate what happened in Ohio. But, in the end, these safety measures were eliminated by the group that followed us. 6/6
A derailment of this magnitude can always be dismissed as "unlikely" beforehand even though it carries the potential for catastrophic consequences. It can always be too costly…until the worst happens. 5/6
The process of promulgating safety regulations is fraught with problems, and that's not a political statement. Democratic and Republican Administrations require a crude "cost-benefit" justification for any new rule. 4/6
We had witnessed Lac-Mégantic and a host of other dangerous derailments in the US. At the time, large amounts of crude oil were being shipped by rail—some called them "bomb trains," and I knew we needed better safety measures than were in place. 3/6
The process of promulgating rules is painstaking, and it took massive amounts of effort to push forward these rules, including stakeholder input. We even pushed back the some effective dates to accommodate the railroad industry's stated need for transition time (ECP 2023) 2/6